µLevel 30 – Professional Levelling Package with IT

µLevel® 30 – Professional Levelling Package with IT

Achieve greatest precision with a displayed resolution within 1 µm/m. Comes with a mobile device for remote readings for all series.

Android Software allows Zeroing, differential measurements and storing
Clear display with backlight

1) PC straightness measurement – 2) Evaluation of a flatness measurement with correction of the closing error
µLevel® 30 system items




Order number:
SP µLEVEL 30
Description:
Professional Levelling Package with IT
Product information "µLevel 30 – Professional Levelling Package with IT"
Video presents the largest Version, the ProTwist system
µLevel 30
The µLevel 30 offers the µLevel itself, a external display and an android-based software for evaluation. This is the entry system to the world of high precision measurements with digital spirit levels. When it come to µm/m precision we offer the highest stability (6µm/4h), accuracy (<1+A x 2%) and repeatability (1µm/m). Easy align the machine feet with the enclosed external display while the measurement system is on top of the machine. Furthermore you can measure flatness (different methods), straightness and parallelism with the software.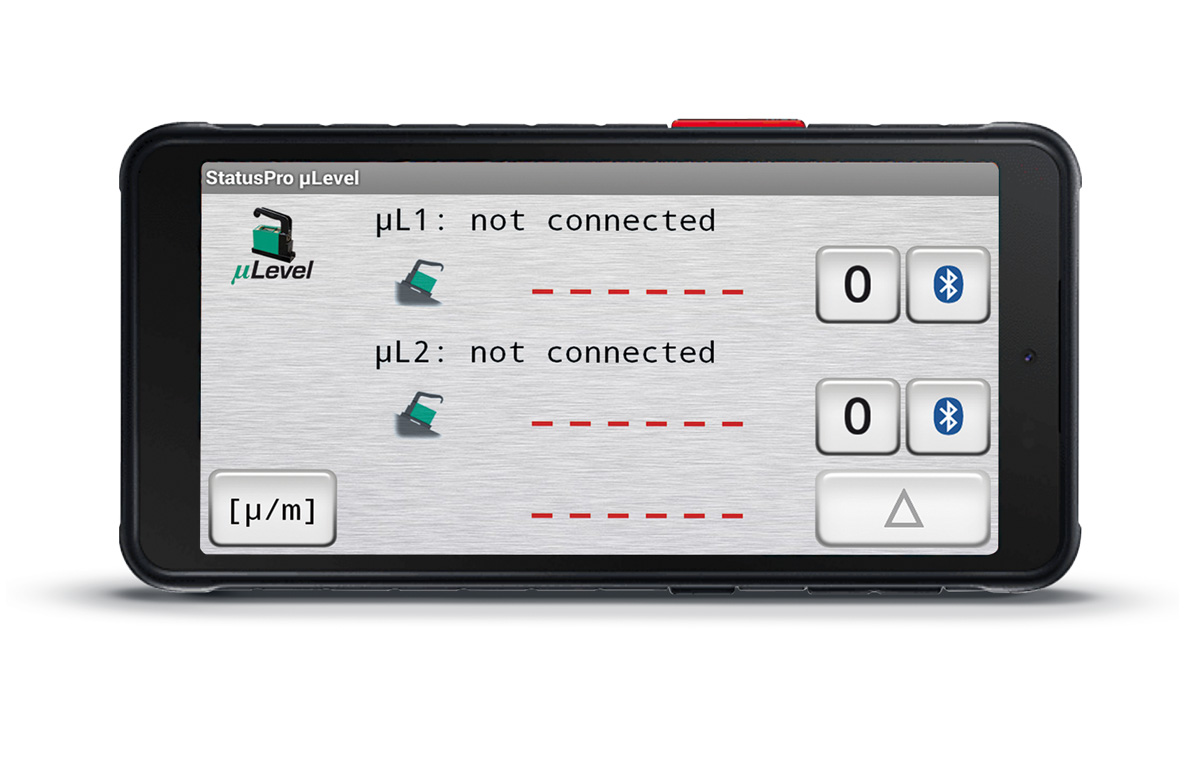 Smartphone We offer a smart phone as a external display unit for the μLevel. This device can be used without a SIM card. This mobile meets IP68 and MIL-STD 810G standards so it is durable enough to withstand harsh conditions. The 5.3'' touchscreen is well protected.