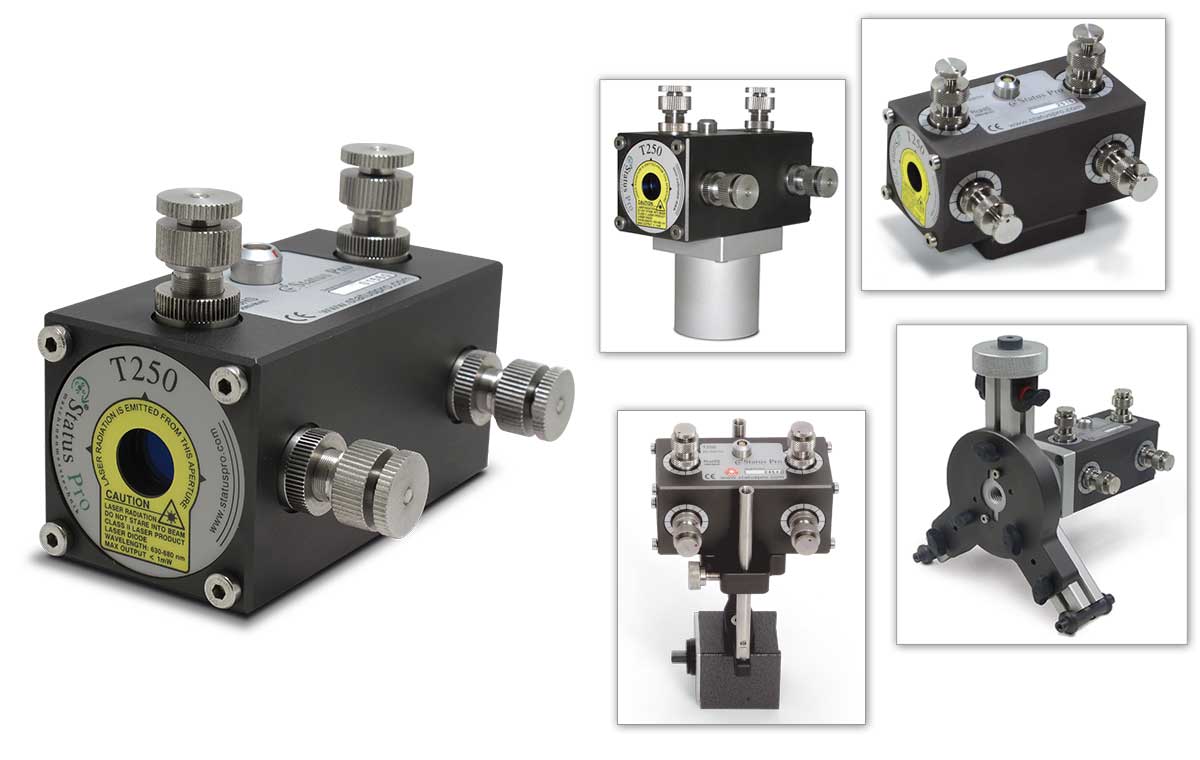 Product information "T250 Laser"
T250 – Round Laser Source
The T250 Laser is a highly developed Laser source that is very small in dimension, which is a great help when measuring where there´s not much room! The T250 Laser possesses a beam of outstanding quality. Available as package with mounting adapter and power supply.