T430 – Self levelling Sweep Laser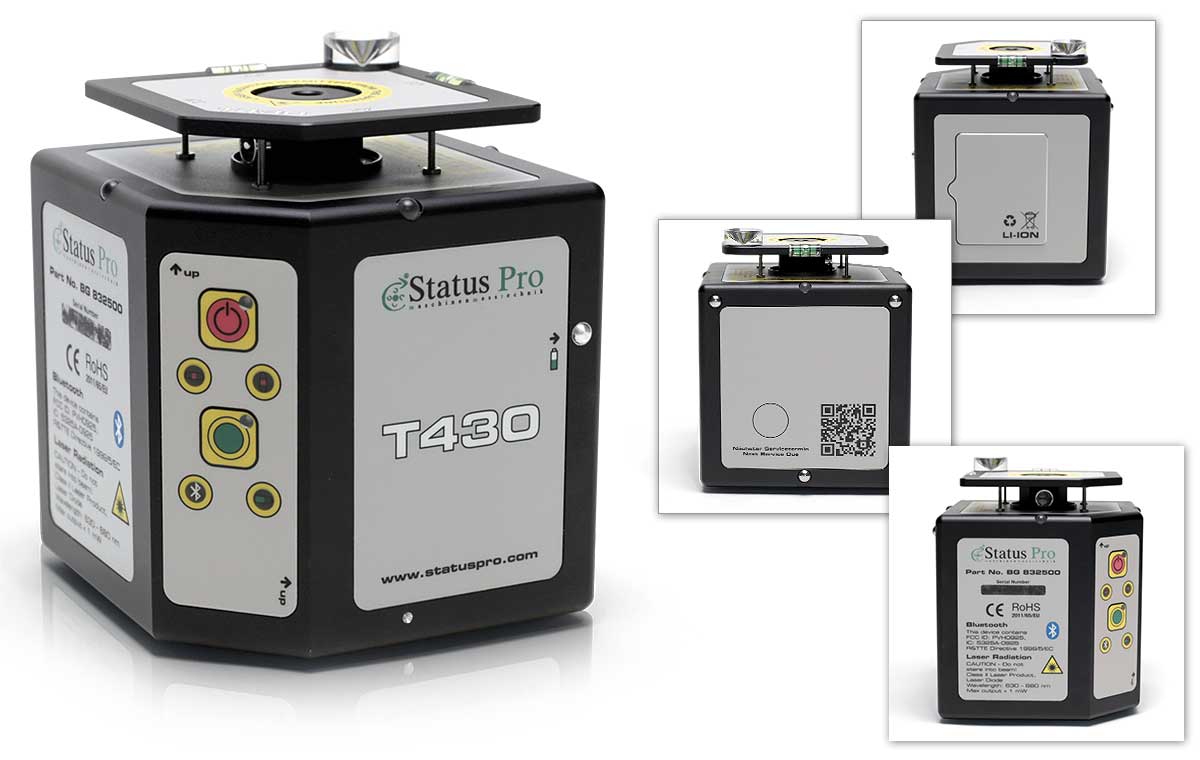 Description:
T430 Laser-Transmitter
With this awesome tool you can measure straightness, flatness und squareness by using an intelligent software.
Product information "T430 – Self levelling Sweep Laser"
T430 Sweep Laser
The T430 is a precision Laser self-levelling Laser Transmitter. It has several unique features which make it ideal for the alignment of machine tools.
For example: In spite of its performance spec the unit is very small 96 x 96 mm x 121 mm. It has fiberoptical laser source which is exactly round and of Gaussian intensity distribution. It has a self calibrarion function because the house is able to rotate 360. The T430 generates two orthogonal optically coupled Laser beams. These and many other make the T430 ideal for machine tool alignment.